Engagement Rings – Representation Of Eternal Love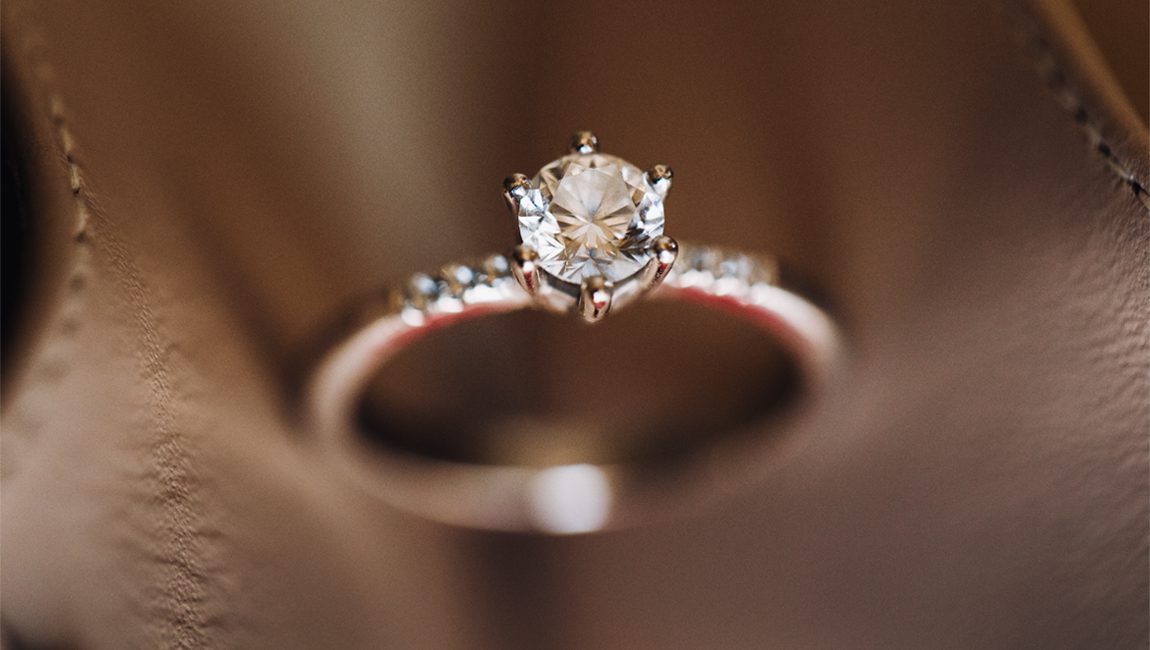 The Changing Trend Of Engagement Rings Throughout History
The trend of engagement rings has been going on for ages. Only aristocrats were able to give these rings to upper-class citizens. For simple and ordinary people, buying diamond rings was too expensive! Anyway, with the boom in the economy in 1950, more and more started giving rings when they got engaged. The salary of people increases, and so is their purchasing power. The ritual only reserved for the "upper class" became a trend for even ordinary and simple people.
By 1970, a lot of couples started gifting each other engagement rings. Surprising one's beloved partner by giving her a ring remains unbroken today. Earlier, it was common for a man to wear rings. But nowadays, men only get engagement rings on the day of their wedding. The value of engagement rings depends on various factors. In Germany, a ring needs to meet the expectations of women. The size of the gemstone and its material is also important. But women like receiving unique engagement ring designs on their proposals to keep up with the latest trend.
The meaning and symbol of engagement rings have gone through a long list of changes and modifications. It was a common assumption that the ring finger of a woman was directly connected to her heart in antiquity. So, a man puts the ring on his fiancé's left finger. In the middle ages, one took the ring given to a woman so seriously that she was forbidden to wear any other type of ring on her finger. A pair of rings, also known as twin rings, became very popular at that time. Thus, the meaning and the symbol for which an engagement ring stands have changed over time. People now present engagement rings as a promise of everlasting love and commitment to their beloved partner.
Trending Engagement Rings Design Of 2022
Every woman likes to go with the trend and remain up-to-date with the latest fashion changes. She wants to shine and feel like the princess that she is. You must be confused and worried about the type of ring you should select for your partner. Read on to find out the kind of ring you should choose for her!
Let us explore some of the trending designs for 2022 –
Asscher Colorless Moissanite Ring
Made of 14KT White Gold and adorned by a pinnacled center stone, the Asscher moissanite engagement rings are a treat for your beautiful eyes. The brilliant fire and shine of the ring will make your lady feel like a princess. The recurrent round diamonds placed on either side of the metal band give it an extra modern edge and creative beauty. The metal band is also available in yellow and rose gold. You can select your favourite metal band for the Asscher Moissanite Earrings, and you are good to go!
Oval Halo Moissanite Ring
A magnificent moissanite oval ring is studded in the middle of the band, with small stones encircling the oval-shaped gemstone. The ring is available in rose, yellow, and white gold metal tones. A glorious halo pattern is created with the oval stone encircled by tiny moissanite stones. The metal band is beautifully curated, with small stones studded on either side. The entire look of the rings is very glamorous and stunning! The brilliant radiance of the ring adds a graceful touch to the ring.
Marquise Moissanite Ring
You can select any Marquise moissanite engagement rings design, and it will not disappoint you. Available in 18KT, 14KT, and 10KT gold, the marquise ring radiates effortless grace and sophistication. We have rings where the center stone is encircled with other tiny gemstones. Also, we have metal bands that have beautiful small stones studded on them. The marquise moissanite rings are available in simple bands as well. The entire range of marquise rings is in demand in 2022 and will continue for many upcoming years.
Princess Cut Moissanite Ring
Moissanite engagement rings with a princess cut are just as brilliant and beautiful as round rings. The versatile and timeless design of this ring is very eye-catching. A princess moissanite ring is much more affordable than any other ring type. It is more cost-effective than rings in round or cushion cut or rectangular or square cut. The princess cut was first discovered in 1979 and has become one of the favorite designs of bridals. Our range of princess cut moissanite rings are available in simple bands as well as stones studded in the ring. Our most popular design is the Three Stone Ring. A center stone has two small stones on either side. Tiny gemstones are embedded in the metal band, giving it a glamorous and radiant look.
Heart-Shaped Moissanite Ring
What better way to express your love and emotion than with a heart-shaped moissanite engagement ring? The heart-shaped ring is not commonly gifted by couples but has recently gained much attention. The design of this ring was first seen in the 16th century. Queen of Scots, Mary, sent Elizabeth I a metaphorical olive branch that was a heart-shaped diamond ring. It was from then that this design came into existence. Moissanite heart-shaped engagement rings are very affordable and give a spectacular shine and sparkle. The ring's band is also embedded with brilliant moissanite stones that will make the overall look of the ring very alluring.
We have mentioned some of the most popular engagement ring trends of 2022. The ring designs are often seen in the hands of many celebrities and influencers. Moissanite engagement rings are affordable and give you a never-seen shine and radiance. They are the perfect choice for someone who likes bling and glamour. Go and shop from our beautiful collection today!